You can share your entire Estate Plan with your loved ones through the Shared Access feature. Just take the following steps:
1 . Log into your Trust & Will account.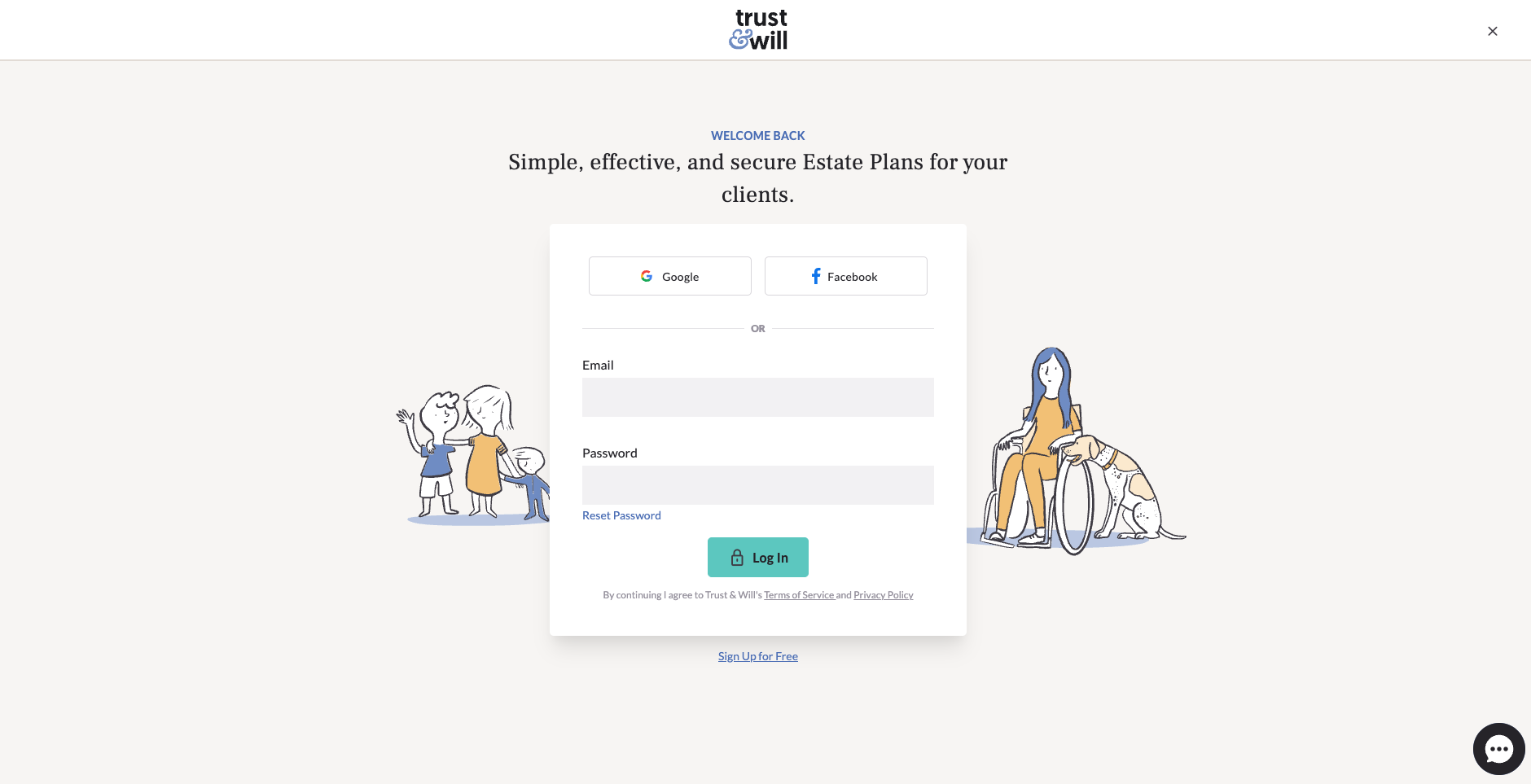 2. Click "People" from the left side menu.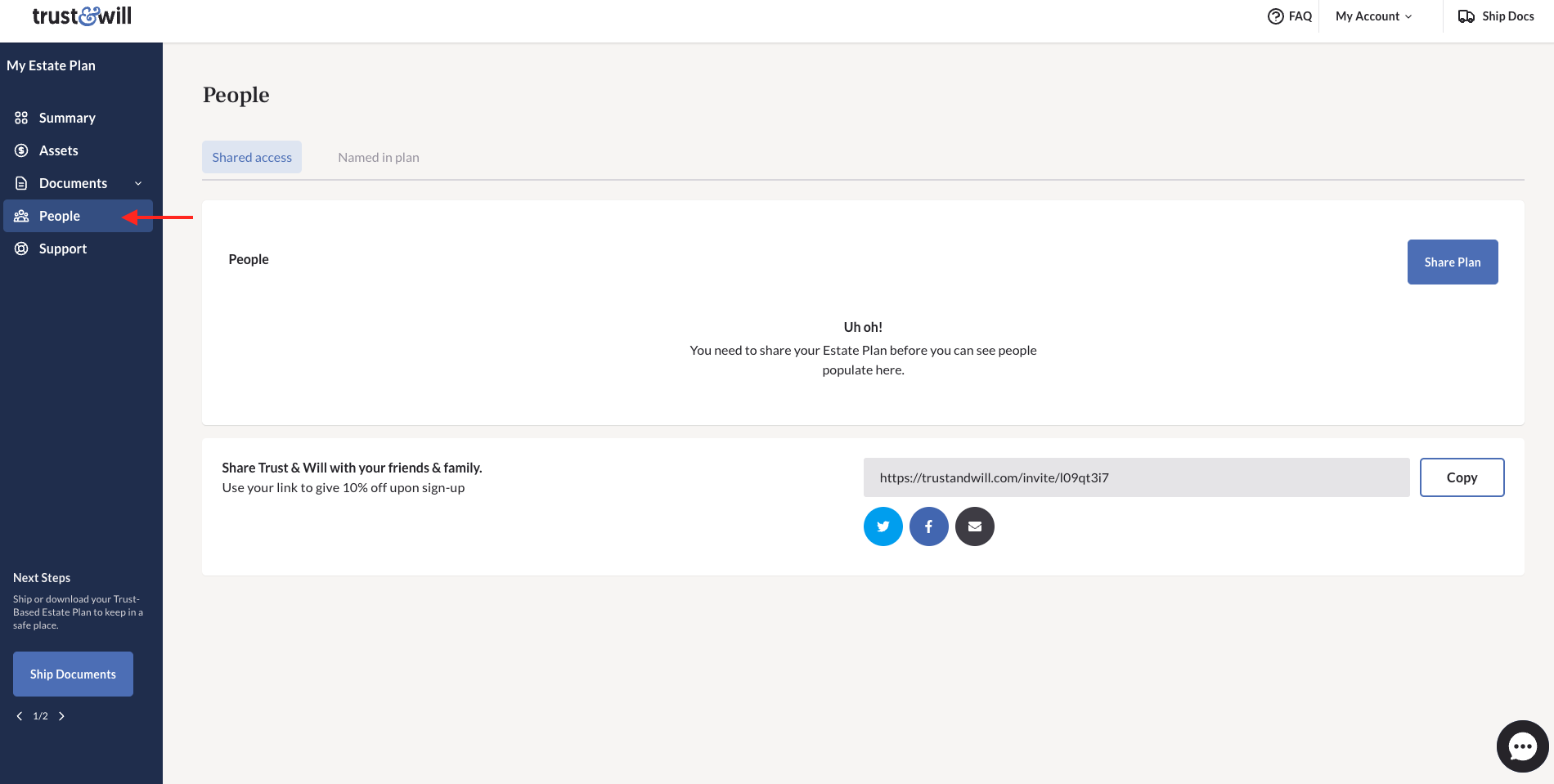 3. Click "Share Plan" within the People window.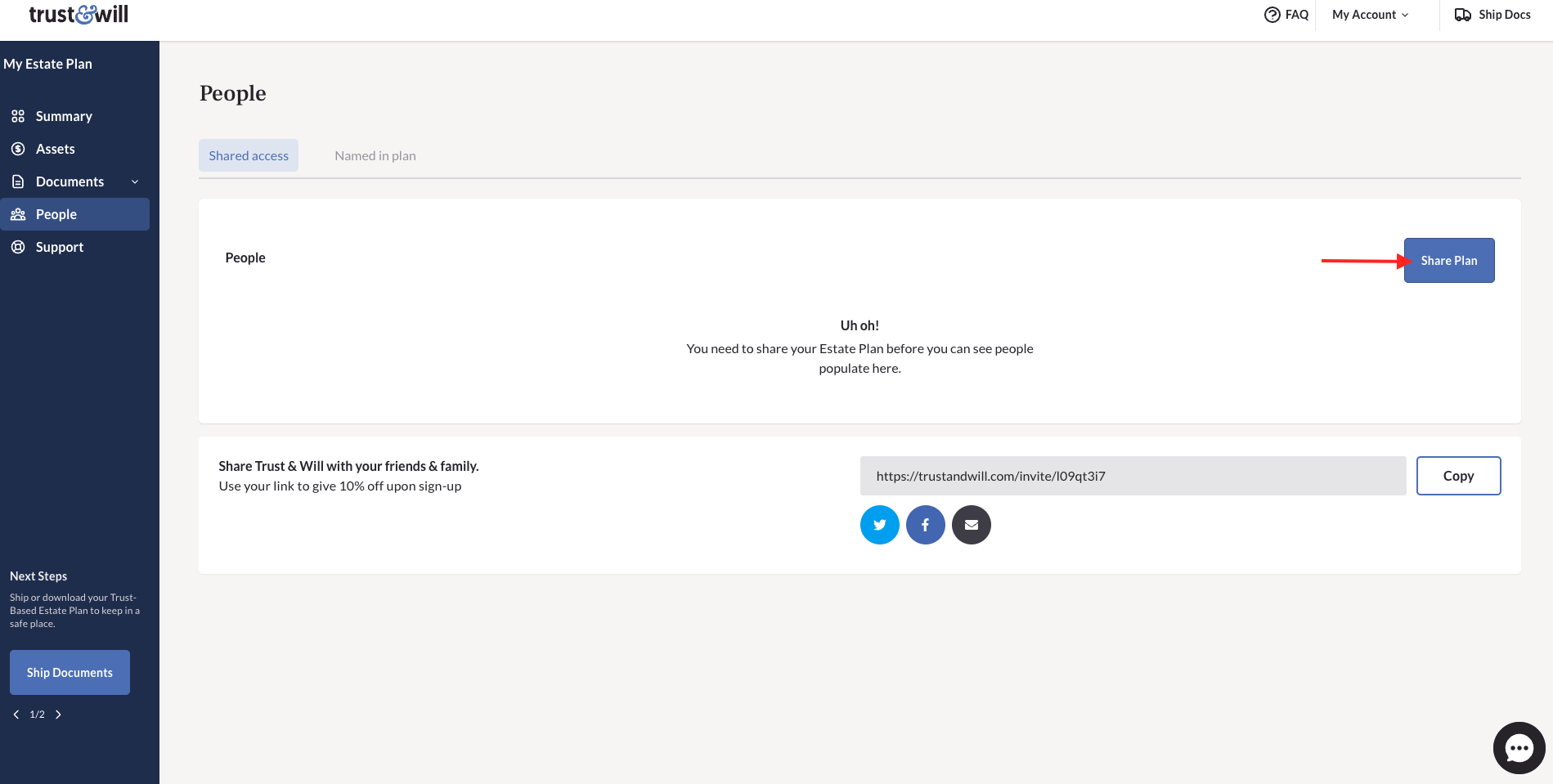 4. Enter their contact information, then select "Other" as relationship (You can include an optional message if you'd like.)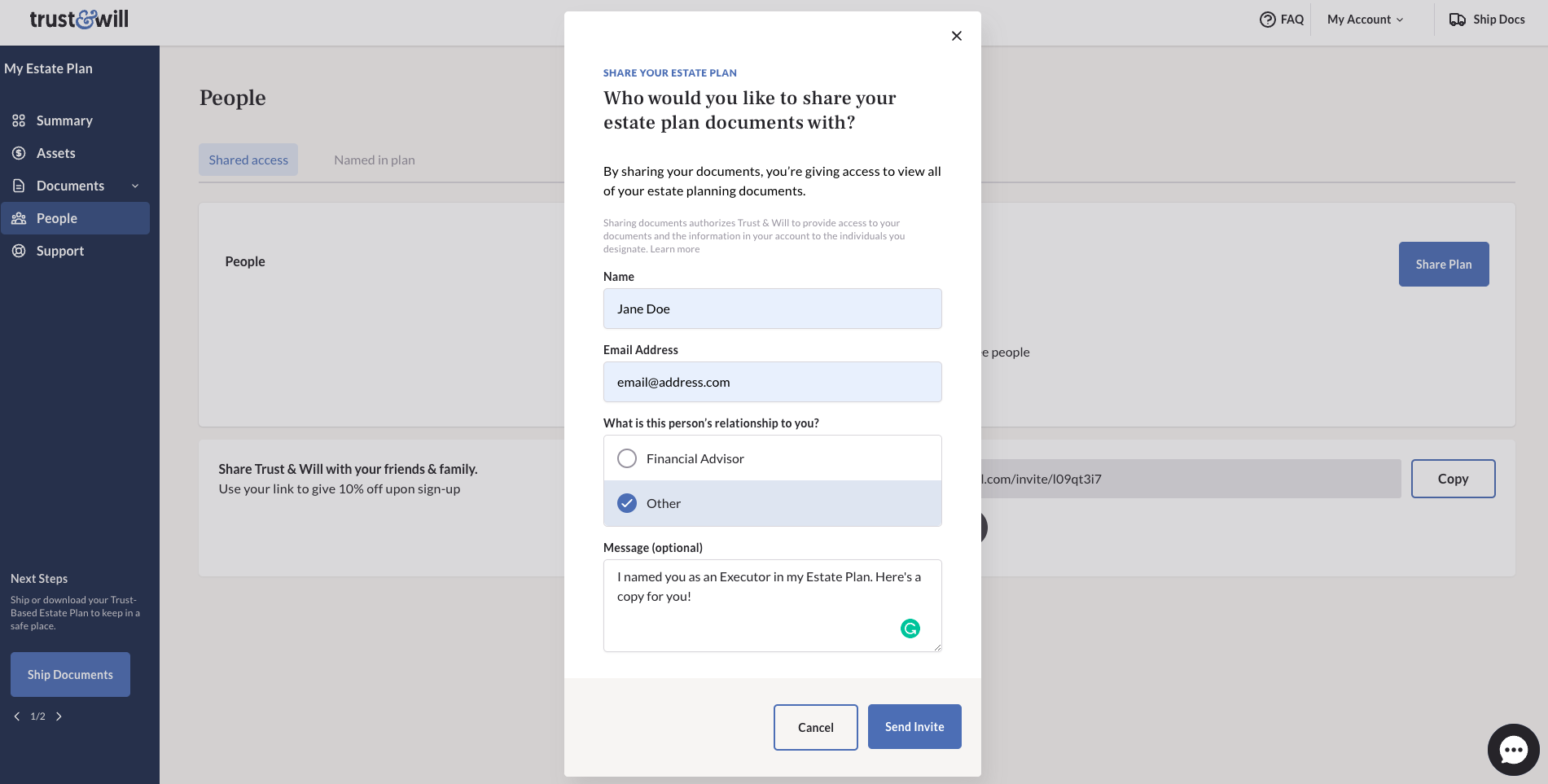 5. Click "Send Invite" - You're good to go!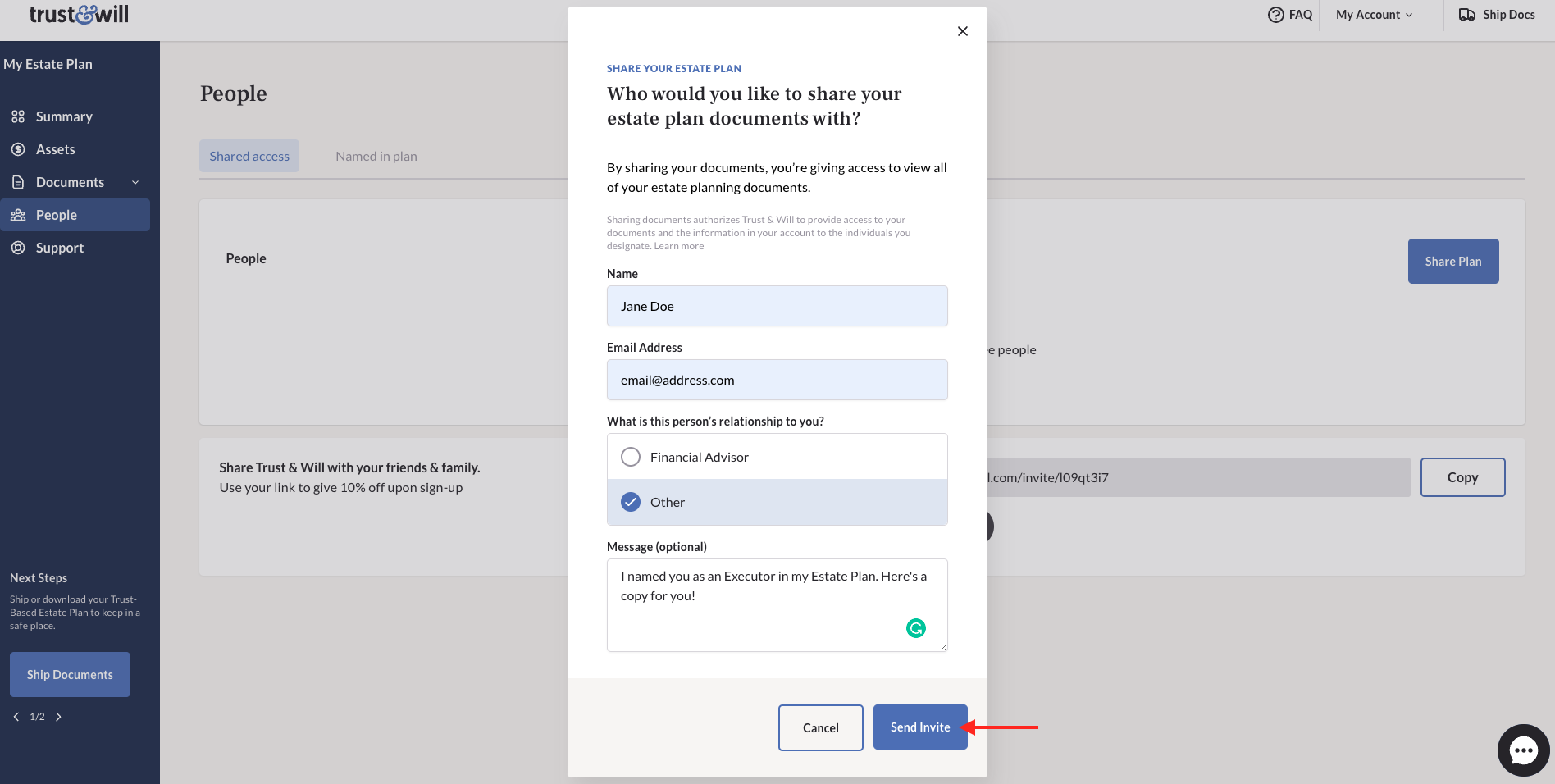 Be sure to let the recipient know to accept within 7 days of receiving the invitation. Learn how to share your documents with your Financial Advisor here!