All you need to do is log into your Trust & Will account, and scroll down to the Health Care section on your Summary page. Next:
Click the "Edit" button.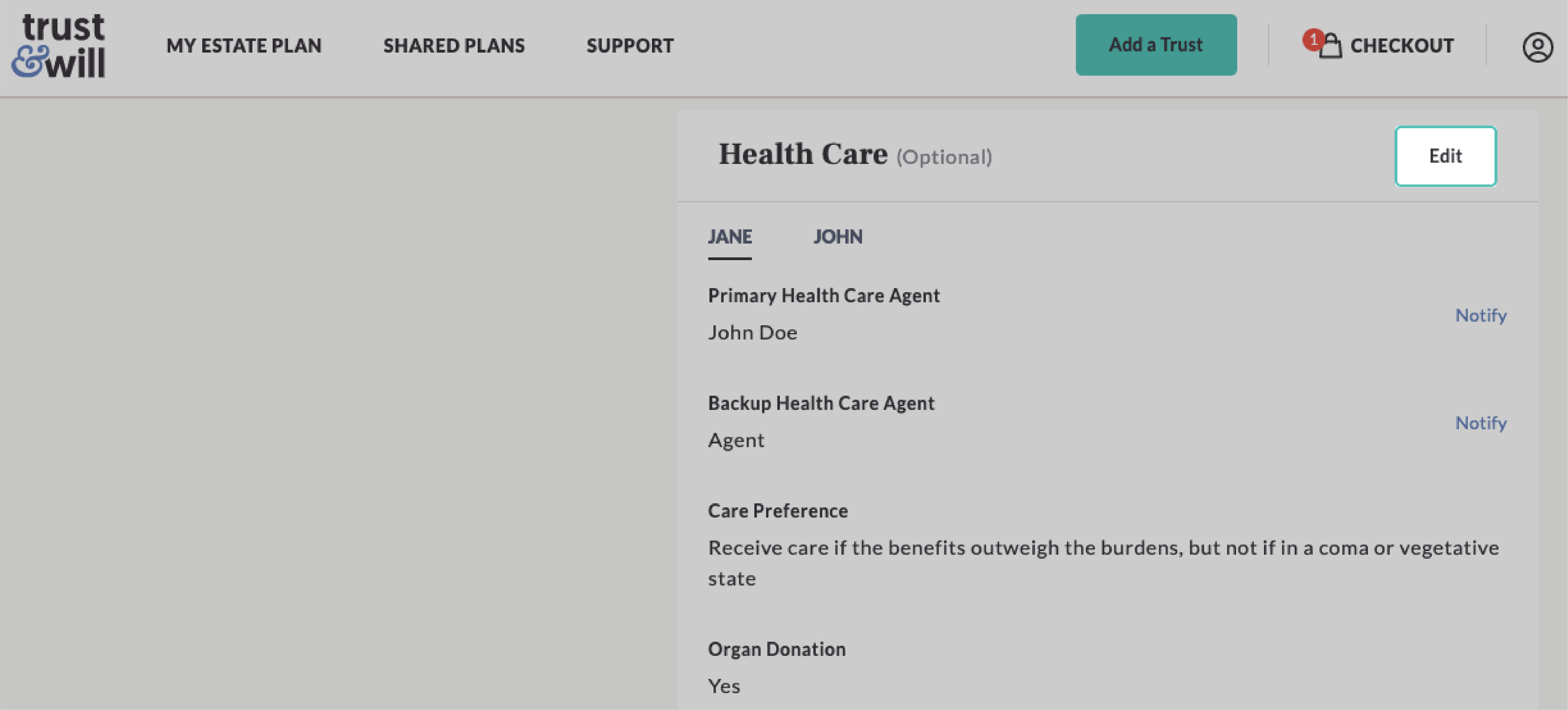 Click "Save & Continue" until you get to the section that states: The health care documents you are creating require your address.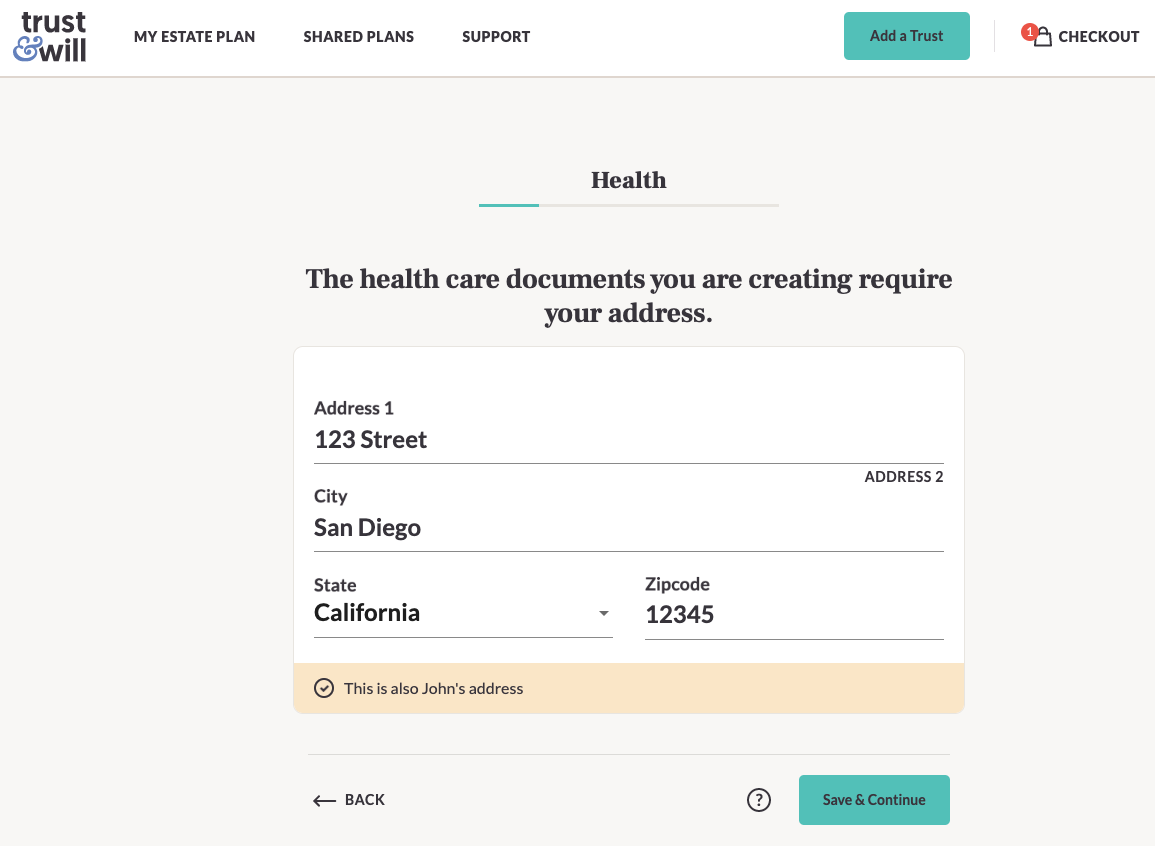 From there, you can update your address. Just be sure to click "Save & Continue" after updating to save your answer!
This updates the address in your Health Care documents and your Certification of Trust (For Trust-based Estate Plans only.)